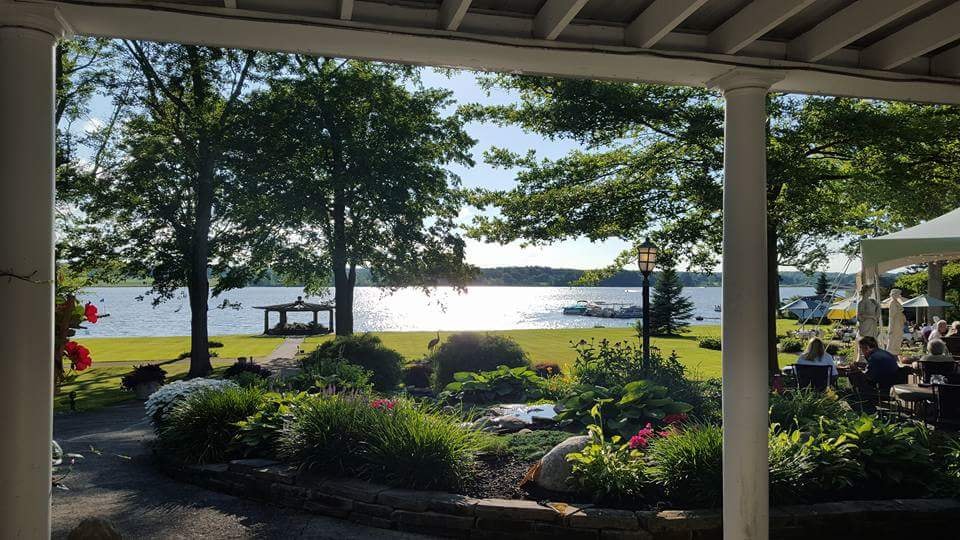 Summer Breezes Event 2020: Due to COVID-19 we had to cancel our traditional major fundraiser for the year "Sing into Spring". Although we had to cancel we knew we could not go a full year without a fundraiser.
We partnered with The Oaks Lakeside in Chippewa Lake to host Summer Breezes (a usually small scale event graciously hosted by Plum Creek Assisted Living). The venue is absolutely perfect especially for a summer themed event. The grounds at The Oaks Lakeside are gorgeous and its located right on Chippewa Lake.
We have a delicious menu planned and there will be a cash bar (the martinis are incredible). The Oaks has been absolutely amazing to work with and their staff have literally bent over backwards to ensure we can have the best possible fundraising event.
We are transforming the typically smaller event into our larger event and we couldn't be more excited! The band that will be playing is called Out of Eden. They are so much fun and well known to be the very best Eagles Tribute Band! The event will be complete with sideboards and a silent auction.
We have already granted a large number of senior wishes this year so this event is what will allow us to continue serving the senior community all throughout Medina County. The need is more real in our county now more than ever. We are so thankful for the already committed sponsors, donors and reservations!
We have worked hard to make this event be an extremely fun night with music, dancing and incredible food and drinks! We will be following all proper COVID-19 mandatory requirements to keep everyone safe and healthy. We hope that you will take part in this event in some way-it really is going to be so much fun and really make a positive impact on our Medina County senior community!