Helping HANDS Publication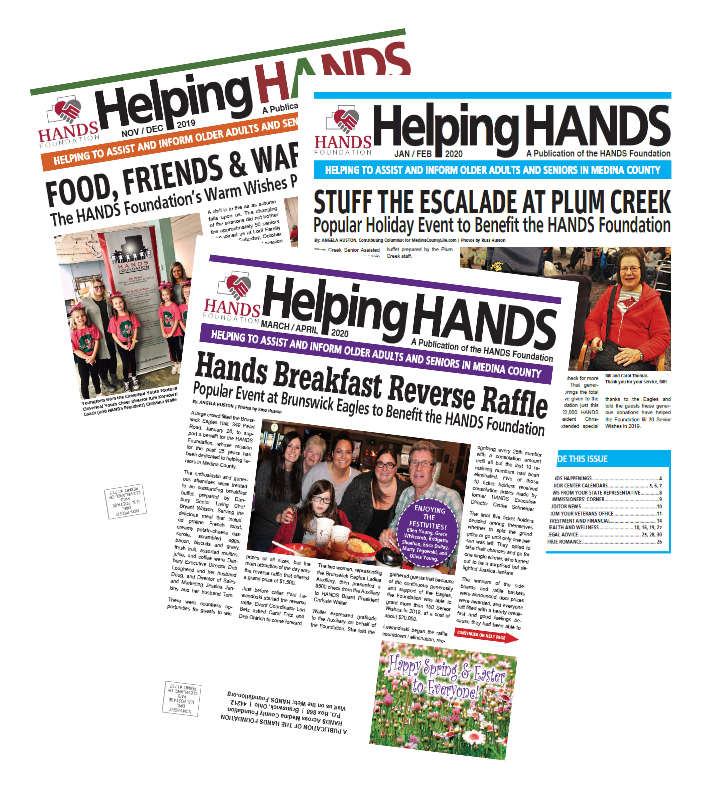 Interested in advertising?
Get pricing and more information here
Helping HANDS is a full 32 page newspaper that is directly mailed free of charge to over 10,000 Medina County seniors and older adults 6 times per year. The paper contains educational, informational and local news articles geared towards seniors and their specific issues and topics of interest.
There is no other publication like it in Medina County and our feedback from readers has always been very positive. Helping HANDS is supported solely through advertising revenue and the proceeds are used to help fund the Senior Wish program.
For more information, contact Greg Ramler at:
gramler@zoominternet.net
Subscribe to Our Helping Hands Publication
Read Issues of the Helping HANDS Publication